Quaker Motifs as of earlier today: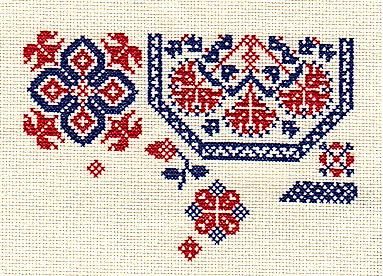 Muti dress:
Imagine skirt length from 1.5 inches to 4 inches.
Too hot to knit really and not in the mood to drag out the camera.
Keeping this short so whoopdeedodedodedodedodee la di da :)
Post script: am reading a book on handwriting analysis - so far, I'm on the weird side but then I think that is rather apparent (and it's nice to know there is a large percentage of the population that is in the same rubber dinghy as myself).